Instead of spending a huge amount of money getting a face mask at a spa, why not try making your own facial masks at home. It's easy to make your own masks and homemade options can still provide you with great results. More than likely you have all the ingredients you need out in your kitchen, and any ingredients you don't have on hand can easily be picked up at the grocery store. Here is a look at just a few easy masks that you can make with common ingredients to improve your skin.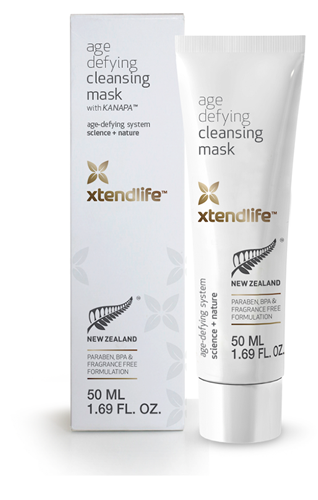 Easy Egg White Mask
One of the masks that you can easily make on your own is the easy egg white mask. All you need is an egg and you can begin making the mask. Start by separating the egg white and the egg yoke. Put egg whites in a bowl and then beat them until they are frothy. Cleanse your face and then apply the beaten egg white to the face. Allow to dry. After it has dried, wash away with some cold water. You'll be surprised how this clarifies skin and makes skin feel tighter. You can also use the egg yolk for another mask, simply applying egg yolk to your face, leaving on for about 25 minutes, and then washing away.
Honey Mask
Another of the simple facial masks at home that you can make is the honey mask. Before you use the mask, make sure you cleanse the face. Dip a paper towel in some warm water and apply to the pace for a few minutes or you can do this with a warm washcloth. This helps to open up your pores. Now take a couple tablespoons of honey and apply it all over the face. Allow to set for a couple minutes, and then use cool water to wash the honey away. This will cleanse, moisturize, and even close up pores.
Healthy Oatmeal Mask
Making a healthy oatmeal mask for your face is easy and can be done with just a few ingredients. Take one lemon and juice it, adding the juice to a blender. Add in a medium size tomato that is chopped into smaller pieces. Also put in about two tablespoons of oatmeal. Blend until you have a smooth paste. Apply to the entire face and keep on until it dries. Once it is dry, wash away with cool water and then carefully dry your face.
Nourishing Avocado Mask
You may even want to make a nourishing avocado mask, which is one of the easiest facial masks at home to try. Simply mash up half of an avocado and half of a banana. Mash together and then add two tablespoons of plain yogurt and a teaspoon of olive oil. Make sure it is mixed very well and then apply. Keep the mask on for about 30 minutes, washing with cool water to remove it.
Xtend-Life Age Defying Cleansing Mask
While you'll find that there are many great facial masks at home that can be made, you may not always want to go with a homemade mask. If you're looking for a deep cleansing mask that also helps to combat aging, Xtend-Life Age Defying Cleansing Mask provides the deep cleanse you need, along with the moisture your skin needs.
Do you want the best masks for your skin? If so, Xtend-Life Age Defying Cleansing Mask is definitely the product to try for gorgeous skin.
Click Here For A Highly Effective Natural Treatment Option For Sagging Skin.