While you may be aware of what natural face masks are, you may be wondering if there are really any benefits to using these masks. The great news is that those exotic natural ingredients really do provide your skin with some excellent benefits. Here is a closer look at some of the top benefits to using these masks and a look at some of the common ingredients that are used in popular masks as well.
Benefit #1: Eliminate Dead Skin
One of the main benefits that these masks provide to your skin is the benefit of eliminating dead skin. If you aren't eliminating those dead skin cells on a regular basis, you'll end up having a complexion that looks dull. Facial masks are designed with natural ingredients that will help to slough off those dead skin cells. This way you reveal younger looking skin and you eliminate dead skin cells, which can clog pores and lead to blemishes.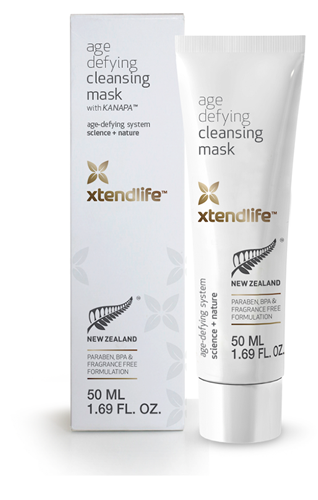 Benefit #2: Cleanse Away Impurities
Another of the benefits you can enjoy when using natural face masks is that they help cleanse away impurities. These masks are designed with ingredients that help to deep clean your face, removing any impurities that may be deep within the pores. Ask the masks dry, they help to pull impurities away from skin, eliminating deep grime and nasty impurities that can cause blackheads and other blemishes to occur. Deep cleaning with these masks is recommended every other week so you can get a deeper clean than you usually do when cleansing your face on a daily basis.
Benefit #3: Improve Texture and Circulation
Improvement of texture and circulation is yet another benefit to using these natural face masks. Special ingredients help to draw blood to the skin's surface, which helps skin stay healthier. Improved circulation also helps to give you a nice skin tone, giving skin a beautiful, refreshing glow. Texture is improved with these masks as well. They help to refine skin and tighten up pores, giving skin a beautiful texture that looks amazing.
Of course, there are a variety of different natural ingredients that are used in quality masks. Some masks can be made and used at home, while others can be easily purchased. Just a few of the basic ingredients often used in home masks include milk, avocado, yogurt, cucumber, oatmeal, and honey. Many top quality masks that you can purchase include natural ingredients like aloe, olive oil, tea tree oil, lavender, clay, and many more.
Xtend-Life Age Defying Cleansing Mask
If you need an extra deep cleansing for your skin, one of the best natural face masks to try is Xtend-Life Age Defying Cleansing Mask. This mask is wonderful for any skin type and it is designed with ingredients that help to eliminate grime and leave you with skin that is glowing. Not only does it provide a deep cleanse, it also provides deep moisture to skin as well. It is not harsh and actually soothes the skin.
Don't allow skin to grow dull with grime and dead skin cells. Try Xtend-Life Age Defying Cleansing Mask for the natural way to clean, glowing, younger looking skin.
Click Here For A Highly Effective Natural Treatment Option For Sagging Skin.