Skin bleaching and skin lightening are in fact two very different things, despite the fact that both are designed to achieve more or less the same end result. Of the two, skin lightening is almost always the safer option, providing of course you choose your product carefully. When it comes to bleaching agents, one has to be particularly careful, given that most of these products contain extremely harsh ingredients. Not only are such ingredients bad for your skin, but they can also cause other health issues.
For this reason, I personally prefer skin lightening creams as opposed to bleaching ones. With that said, I also wouldn't use a skin lightening cream if it contains chemicals, and in fact, I wouldn't use any skin care product if there are chemicals present. There are many natural products on the market nowadays which are a lot more effective than the average big name brand products, so it simply doesn't make sense to put one's health at risk, and that just in order to have lighter skin.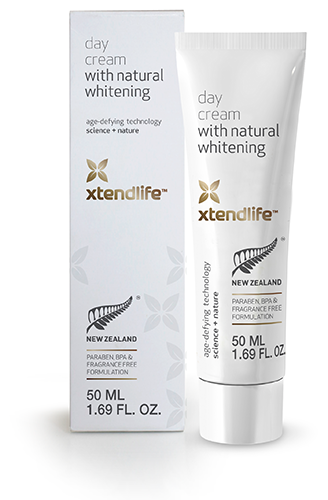 As mentioned earlier, skin bleaching and skin lightening are two different things. Generally speaking, lightening products are designed to be used on the entire body, whereas bleaching products are mostly designed to treat small areas of skin, such as sun spots and age spots. While this may sound perfectly logical at first, you need to ask yourself how is it possible to apply a bleaching agent to a spot without it getting on the skin which surrounds the spot.
If the skin bleaching agent is useless, it won't have any effect on the spot or on the surrounding skin, but if the bleaching agent really works, it's going to make the spot lighter, but it's also going the make the surrounding area lighter as well, which in essence means you would not have achieved your goal in the first place.
Many skin clinics and beauty clinics offer skin bleaching services, and as is to be expected, they often show you "before and after" photographs of people they've treated. What more people need to realize though, is that even somebody with minimal computer skills can touch up photos on a computer. Do these places do this? Let's just say, if some of the biggest cosmetics companies in the world do this, there no reason why small clinics shouldn't do the same. Nevertheless, it's not the authenticity of the pictures you need to worry – it's the bleaching agents many clinics use.
Whether you want to get rid of individual spots, or whether you want to have a lighter skin in general, there are safe natural alternatives to choose from. One such product in particular is the Xtend-Life Natural Whitening Day Cream. Not only does this specific cream achieve the desired results, but it also features cutting edge skin rejuvenation technology. As a result, the cream has also been proven to reduce fine lines and wrinkles, as well as slow down the appearance of new lines.
One of the best things about Xtend-Life is they offer a huge range of natural products which are designed specifically to combat aging and promote longevity in a way which is both safe and effective, and as strange as it might sounds, you could quite literally eat their products without becoming ill.
Click Here For A Highly Effective Natural Treatment Option For Sagging Skin.