When it comes to skin care products, one rarely thinks about the possibility of buying wholesale cosmetics, and yet it can be an extremely wise move. Not only can you save a fortune due to discounts, but you'll also stand to save a great deal in terms of shipping and handling fees. Added to that is the fact that you could also begin selling the various products to friends and family, or even via your own website or an online auction site.
Thousands of people all over the world are making money every day selling their wares on the internet. Even if you have no idea about starting a website of your own, you could sell your goods through a site such as EBay. The process is far easier than many think, and providing you start off small in order to get the feel of it, you'll soon see profits coming in.
One thing you do need to be careful about if you buy wholesale cosmetics, is that you need to be absolutely certain you're buying a product range you'll be able to sell. Don't only think about potential profits, since this can result in you buying goods based on price alone, bearing in mind that many of the cheaper skin care products are of an inferior quality. The last thing you need is a bunch of skin care products you can't even give away for free.
Ideally, you need to begin your venture by first establishing the particular niche you want to break into. For example, do you want to sell budget skin care products, or would you prefer to sell more specialized products. Personally, I would suggest the latter, because you'll find that the average consumer is willing to pay a little more if it means they end with a product that's capable of meeting or exceeding their expectations.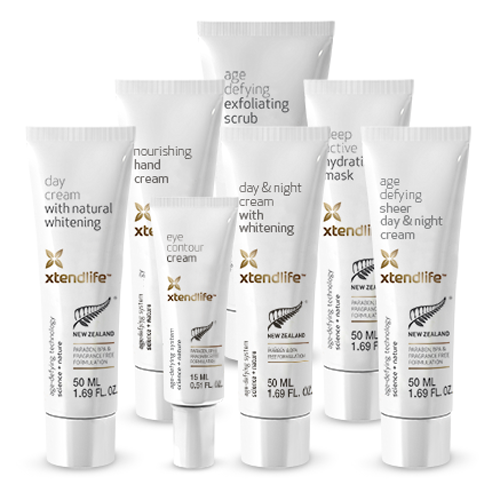 Naturally this may cost you more initially, but it means you're at least able to make sales, it's certainly worthwhile. On top of that, you'll also have the satisfaction of knowing that you're selling skin care products which really are helping others to achieve their goals, and this in itself can have a huge impact on your bottom line.
Of course not everyone buys wholesale cosmetics purely for the sake of making money. Some do so simply because the savings can often be remarkable, and also, if you're purchasing your goods via the internet, you can also save a great of money on the shipping and delivery fees. Others buy in bulk so that they won't have to worry about last minute Xmas shopping, or so that they always have something on have to give away as birthday gifts and etc.
A good example of this would be something such as Xtend-Life's "Age Defying Day Cream" since it's one of the best anti aging creams on the market, and as we all know, nobody like having wrinkles. Another nice thing about the Xtend-Life range, apart from the products themselves, is that the company doesn't even charge you any shipping if the total amount of your order exceeds $60, and this applies, no matter where in the world you live. In addition to this, if your order exceeds $300, you automatically qualify for wholesale rates.
If you're serious about finding a range of skin care products that really do work, and you feel you would like to take advantage of some remarkable savings opportunities, I have no doubt in my mind you'll be thrilled with the entire Xtend-Life experience.
Click Here For A Highly Effective Natural Treatment Option For Sagging Skin.