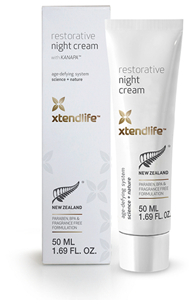 Stretch marks can make your skin look very unattractive. It is generally thought that stretch marks are a pregnancy related problem that women face. This is true to some extent but stretch marks appear whenever skin is stretched to its limits due to pregnancy or any other reasons like obesity or sudden increase in weight. It is a problem faced by body builders also.
Stretch mark removal is not impossible and there are several methods to get rid of stretch marks. Most commonly, stretch mark removal creams are used and they work quite well. There are certain natural treatments for removing stretch marks too. Laser treatment and surgery are also an option for people who don't see results from any other methods.
Stretch marks affect the part of the body where there is excessive fat accumulation. The belly the inner and outer thighs, under arms, breast and forearms are usually affected. Stretch marks appear in form of linear scars. They are a little reddish or purple when they first appear but then fade to a lighter off colored hue, while the skin looks dead and hollow in these areas.
If you are facing the problem and looking for a stretch mark removal method, you have a few options. You can find many over the counter products, many home remedies and natural methods and many clinical methods for the purpose. The best thing to do is to go to a dermatologist and get a professional opinion.
Our skin is made up of several layers and the skin that needs to be treated for stretch marks is also similar in this regard. Only a dermatologist can tell you how much damaged the skin is and what kind of a treatment will be most effective.
The use of stretch mark removal creams has helped many people but it does take time. One also needs to follow the use on regular basis to get results. If you use the cream for one day and then leave it for the next two, you will not get the promised results. You have to be regular and follow the instructions exactly. It almost takes a good cream a time period of eight to twelve weeks to show results.
The same can be said about natural and home remedies. Massage is said to reduce stretch marks considerably. A few home remedies that are good for stretch mark removal are the use of lavender oil mixed with chamomile. Apply these on the marks thrice a day and you will see good results. The application of egg white is also considered very good for removing stretch marks. Aloe Vera and olive oil are also good remedies.
If however, you are looking for a quick fix, you can opt for the modern techniques like laser treatments and skin abrasions. If you opt for these methods, you will not have to wait for months to see results. No matter what method of stretch mark removal you use, remember that eating a well balanced diet, lots of fruits and vegetables and those that are rich in vitamin A, E and K and drinking plenty of water are very beneficial for skin care and health.
Click Here For A Highly Effective Natural Treatment Option For Sagging Skin.